According to the Sommeil 2021 study by the National Institute for Sleep and Vigilance, 45% of French people are affected by at least 1 sleep disorder.
A growing phenomenon that worries people more and more, all the more in these worrying times of health crisis. In view of the figures, it is not surprising that the new technology market sees a significant growth opportunity there. Fans of l sleep analyzes are more and more numerous and solutions to address this problem are multiplying.
Overview of the new 2.0 tools that promote our sleep!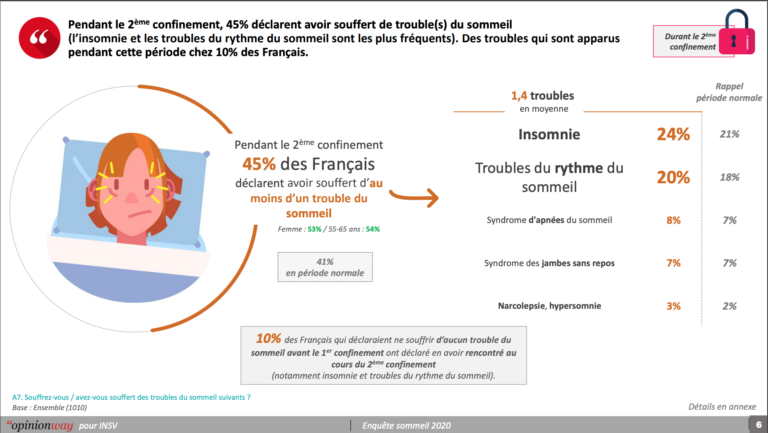 Mobile applications to promote our sleep
Sleep cycle, Small bamboo, Snooze … You probably know these applications and You may even have at least one installed on your smartphone.
No wonder, knowing that 46% d 'between us are looking to improve their sleep in any way, twice as much as normal (excluding Covid).
These applications have different uses and functionality. span >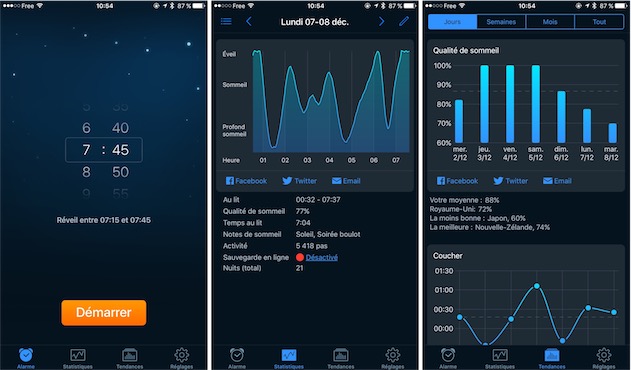 Some of them will help us study our sleep in order to improve its quality . By sensors of respiration, heart rate, movements, snoring, … they will be able to monitor our different sleep cycles, to note our waking times during the night and to give a note corresponding to the quality of our nights to estimate the quality of our sleep. These apps will then provide personalized advice on the ideal bedtime, or will even wake us up in a suitable window of time at the end of the cycle for a wake-up call very smoothly. We can thus follow the evolution of our nights thanks to the analysis histories.
These apps include, for example, Mon Coach Sommeil, Sleep Better Runtastic or Sleep Cycle …
The applications of relaxation, hypnosis and meditation
Another category of applications aimed at promoting our sleep includes all the apps through which we can indulge in meditation, relaxation and even hypnosis or even self-hypnosis!
Free for the most part, they allow us to discover these practices and are a great help in falling asleep. Based on breathing exercises and guided meditations, they also offer to fall asleep with sounds of nature or sounds on specific frequencies known to promote sleep. Some of these apps are paid and offer more advanced services with real sessions conducted by hypnotherapists, sophrologists and sleep experts.
In both cases, the disciplines that these apps allow are known to promote the quality of our sleep by getting rid of the tensions and negative thoughts that parasitize us at bedtime.
Some examples of applications to have on your phone if you have trouble falling asleep: White noise, Relax melodies, Petit Bambou, Sleepy, Snooze, Kardia … p>
High Tech accessories to improve our sleep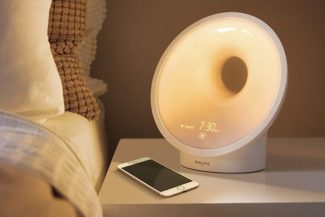 Another category of tools to help us sleep has recently emerged with the emergence of new technologies. & nbsp;
These are connected objects. & nbsp;
Our bedroom is being modernized by more and more with the arrival of these gadgets. Starting with our bed! & Nbsp;
Smart mattresses, pillows and duvets
Equipped with sensors, these objects are able to adjust their own temperature according to our body temperature, in order to allow us to have the best sleep possible. Some models can even interact with the room temperature if they are linked. & Nbsp;
Smart headbands and earplugs
If you've never heard of these, maybe now is the time. & nbsp;
These gadgets could do you a huge favor. & nbsp;
One example is the Sleepbuds from Bose, 2.0 in-ear earplugs that broadcast various sounds in the ears of its owner to help him sleep and especially to cut him off from harmful environments such as snoring, too noisy neighbors or too much road traffic near the window. Very practical also to set your alarm if you do not want to wake up your partner in the morning!
As for the headband, we can name the Dreem model equipped with an electroencephalogram system which sends reassuring sound stimulations to its owner during key moments of deep sleep. & nbsp;
So that makes you dream? & nbsp;
The dawn simulation & nbsp;
What could be better than waking up to ourselves in the light of day? We generally feel rested thanks to a gentle awakening … Well, it is exactly on this principle that connected lamps work. Set the time you want to wake up, the duration of the fade (period during which the intensity of the light increases to reach its full illumination) and voila. Even when you wake up at 5 am, you will have the feeling of getting up with the sun thanks to a soft light increasing in intensity to wake you up from your sleep gradually. A much more pleasant process than jumping at the first notes of our morning awakening leaving us in a dark mood in the morning! & Nbsp;
For more advice … & nbsp;
Finally if we can afford one last tip, it may seem paradoxical after such a speech but nothing beats a good digital disconnection before sleeping! Exit screens and blue lights at least 1 hour before going to bed! & Nbsp;
Find lots of other tips on how to improve the quality of your sleep at & nbsp; the National Institute for Sleep and Vigilance . & Nbsp;
& nbsp;
We hope this article has you more and will help you improve your sleep. If this is the case, do not hesitate to share it and tell us in the comments if you have opted for one of these solutions! & Nbsp;
A mobile application project, an idea? We are talking about it !